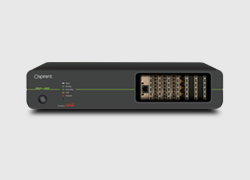 A leading university recently demonstrated real intra-departmental co-operation and in doing so allowed students forced to study remotely to receive the best experience possible with their distance learning. The university had purchased a network emulator from Calnex/Spirent last year to assist with a variety of networking research projects that they were undertaking. Network emulators allow users to test the effects of real world network conditions on applications by mimicking conditions such as latency, jitter and packet loss.
Students were unable to return to campus after Spring Break due to the Covid-19 situation. All instruction would be carried out electronically. Members of the Office for Information Technology (OIT) approached their colleagues, and in partnership they put the network emulator to use. With some students around the world, they anticipated some connectivity challenges. OIT wanted to understand what the experience would be, from their perspective, and what adjustments they could make to improve the students' user experience. They connected machines to the SNE, and adjusted latency and bandwidth limits to get a "feel" for what remote instruction and access to resources might be like under different scenarios.
The tool was well received and in a couple of months they plan to use it for a remote-access VPN bake off between vendors to assess performance under different WAN conditions, all within the lab thanks to the Spirent Network Emulator.
Peter Whitten
Product Manager
Find out more: Spirent SNE