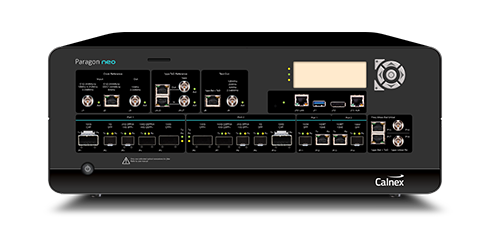 Industry-leading Time Error solution delivering sub-nanosecond accuracy – essential for validating new, high accuracy 5G network devices.
Addresses all 5G Enhanced Time requirements at rates up to 100GbE.
Validate SyncE Jitter and Wander, ESMC and PTP to ITU-T G.826x and G.827x standards.
Emulate PTP Master and Slave Clocks, and capture and decode PTP packets for analysis and Time Error testing.